Specialized Insurance for APSP Members
Aqualine Insurance has partnered with The Association of Pool & Spa Professionals to offer specialized insurance for APSP members. Using the power of Brokkrr® you can find the best broker to help get you the right insurance at the best price.
GET STARTED
Match. Meet. Secure.
Choose from carefully vetted and rated insurance brokers to get you the best insurance at the best price.

Match
In just a few clicks you'll be instantly matched with the best brokkrr for your specific insurance need. All brokkrr specialists are Brokkrr verified experts in their niche.

Meet
Meet with the expert broker of your choosing (up to 3) to secure the perfect policy. Check out their experience, resume and ratings. You have the control – feel free to date around.

Secure
Secure your insurance policy with the peace of mind knowing it's backed by the brokkrr guarantee.

The brokkrr Guarantee!
brokkrr is Free and insures your transaction up to a $1,000,000 dollars. Why take on the liability? Let the professional compete and earn your business!
See what people are saying about brokkrr…

"I am a pool builder in California. We have some specific areas of concerns that most brokers don't understand. Sam came in and broadened our coverage while saving us money! Sam's' team is unreal and they respond to our companies business needs real time when we need it! I would recommend anyone in the pool industry to check our Aqualine Insurance and Sam Houghton."
Pool Builder – California

"Our insurance was up for renewal. For years we just renewed until we saw our APSP association had developed a new relationship with Aqualine Insurance. We called Aqualine and within 24 hours we had a new offer of coverage that saved us thousands of dollars. It pays to insure with an expert!"
Pool Plaster Company Owner – Arizona

"Insurance has always been complicated and overwhelming for me. I am a pool electrician and I was given the sound advice to reach out to the APSP Insurance broker Aqualine for a quote. I was shocked at how easy it was dealing with their team. Even though I am on the East Coast I feel like I see my team more via video then I ever did my last broker who is less than three miles from me!"
Pool Rebar Company – East Coast

"My insurance issues are specific not only to my business but to my state. Sam from Aqualine came in and helped me understand how to maximize my coverage and my dollar. After much success I was happy to have their team look at my personal Lines, 401 k and Benefits as well. Aqualine has saved me exponential amounts of time and energy by being a one stop shop for all my needs!"
Large Pool Maintenance Company – Texas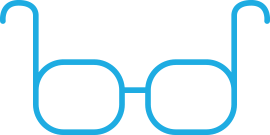 Self-proclaimed Insurance Nerds
brokkrr was developed by self-proclaimed "insurance nerds" who were born with a genetic mutation of loving the insurance industry. The beauty is we love it, so you don't have to. Along with our love for the industry came displeasure with the process and how it takes place. Teamed with self-proclaimed "analytic nerds," we came up with a process to demystify the insurance industry (thus upsetting the old-guard). This new process gives the power of the industry back to where it belongs…you. Level UP and Match.Meet. Secure your brokkrr.